GET YOUR PALATES USED TO EXCELLENCE
On the terrace, in the patio or in one of our lounges, the culinary experience is the same. Savour our traditional dishes with literally bewitching spices.
Carefully crafted, our menu offers a variety of flavours to meet everyone's expectations.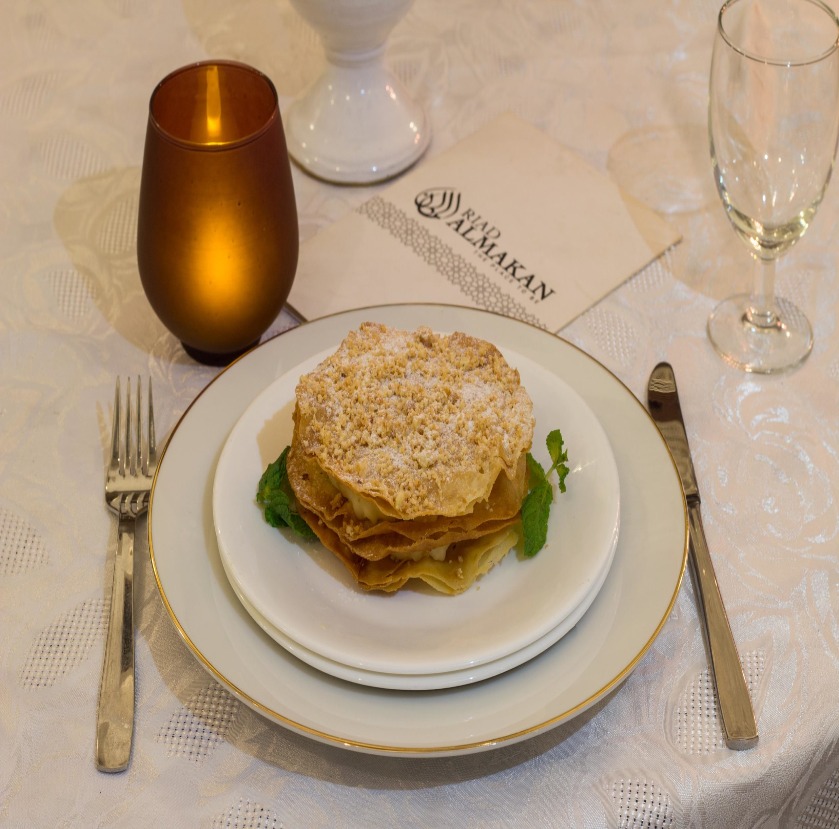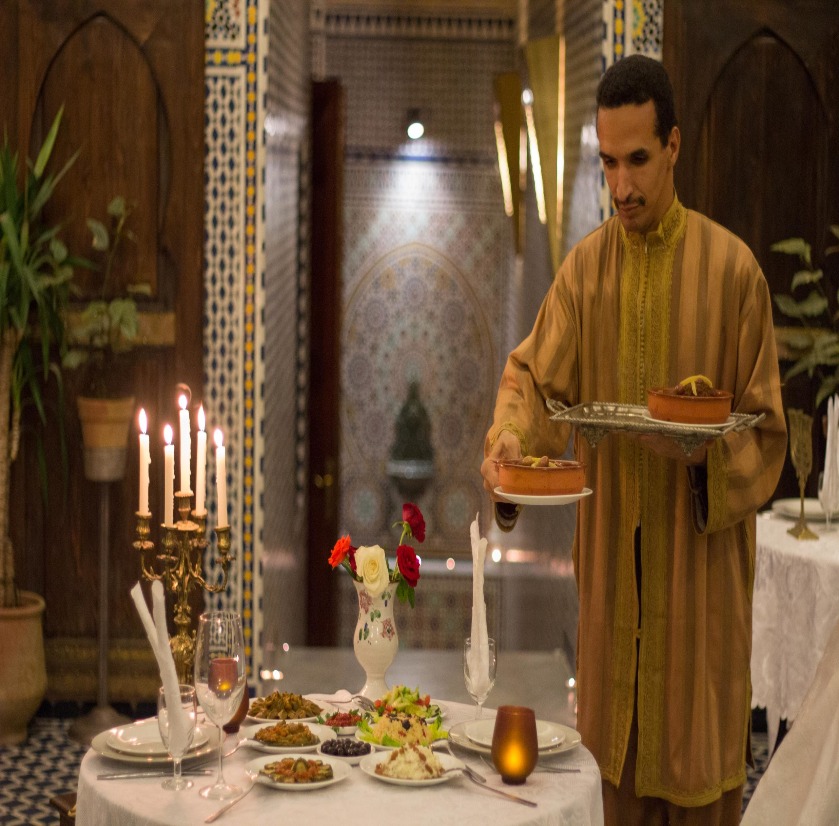 THE CUISINE,AN UNFORGETTABLE EXPERIENCE
Dinner at Riad Al Makan is a unique experience not to be missed. Our cooks will be happy to make you discover the Moroccan culinary art.
All our recipes are made from fresh produce and in accordance with tradition.
Your meal will be punctuated by the appearance of oriental musicians with bewitching melodies.
THE STAFF
A discreet service will enhance a festive atmosphere in this place where charm and authenticity await you.
A demanding and enthusiastic staff whose qualities of seriousness, discretion but also friendliness are the delight of our customers.